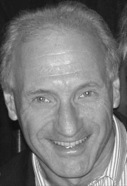 Thomas F. Savoy is founder/director emeritus of the New York Catholic Chorale and president of Savoy Music House - a corporation of musical services based in Duanesburg, NY. Active in church music for over 40 years, he is currently the director of music at The Cathedral of the Immaculate Conception, Albany, New York. Mr. Savoy is past conductor of the RPI Chorale, an adjunct member of the music faculty at Schenectady County Community College and the music director of the Fort Orange Club of Albany.

During his ten year tenure as conductor of the New York Catholic Chorale, Mr. Savoy had the singular opportunity to conduct the great orchestral Masses of the Roman Catholic tradition, Renaissance polyphony and Gregorian chant in the context of the Latin liturgy as well as in concerts. He continues this work with the Savoy Ensemble.
Mr. Savoy has been the recipient of the National Association of Pastoral Musicians' composition award as well as several grants and commissions; he is also a sought after arranger of both sacred and popular music. He and partner/lyricist Byron Nilsson have done extensive cabaret work featuring the songs of Flanders & Swann, Noel Coward, Tom Lehrer, and many others. They have appeared at Café Lena in Saratoga Springs, NY, the historic Van Dyck Club in Schenectady, NY and the Mohonk Festival of the Arts in New Paltz, NY. They have authored several original works including two recent musicals - "A Thousand Friends" and "iFind You @ Last." His sacred choral works are published by G.I.A. Publications, World Library Publications both of Chicago, and his own company of Savoy Music House.

He is currently working on multiple projects including a song cycle on Shakespeare texts as well as a chancel opera on Joseph of Nazareth.

As an organ recitalist and piano/organ accompanist, he has played both concerts and cabaret venues throughout the Northeast, Florida, Milwaukee, and New York City. He has also been a featured artist in providing organ and piano accompaniment to classic silent movie films.

Mr. Savoy lives in Duanesburg, NY with his wife Deborah and their five children - Emalie, Jonathan, Bradley, Theodore and Noel.


Mr. Savoy's website:
http://www.savoymusic.net/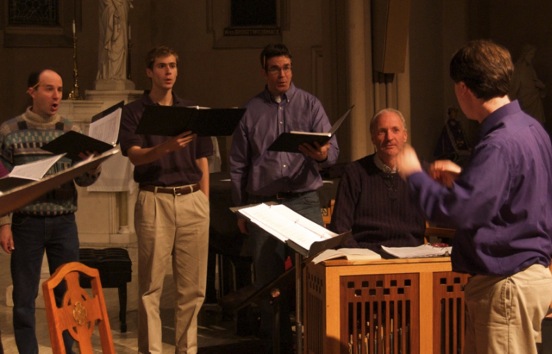 Aoede Consort: Tenors and Thomas F. Savoy
Left to right: John E. Schreiner, Matthew Perkins,
James Cronin, Thomas F. Savoy, Dan Foster

Chamber Organ Opus 5 by John E. Schreiner