Aoede Consort Apprentice


From time to time, Aoede Consort welcomes exceptional young musicians to rehearse and perform with us. We're pleased to announce that Hannah Moss, administrative intern and student artist at Mosaic Arts, will join Aoede Consort to sing in our upcoming collaboration: Orfeo ed Euridice.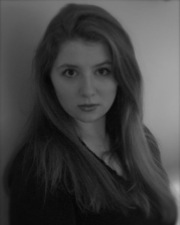 Soprano
Hannah Moss
is a junior Music and Classical Vocal Performance major at Russell Sage College in Troy, New York. Before moving to Troy to attend Russell Sage, Hannah sang for five years with the Choir of Christ and Holy Trinity of Westport, Connecticut and continues to sing with them whenever she is home. In 2005, she toured England – singing in Wells Cathedral, Salisbury Cathedral and Southwark Cathedral.


Hannah spent the summer of 2010 as a member of the select conservatory at Hubbard Hall Opera Company where she covered the role of the Mother in Humperdinck's
Hansel and Gretel
under the baton of Maestro Michael Ricciardone and the direction of Dianna Heldman of New York University's Steinhardt School of Music. She also sings with the Russell Sage Chamber and Community Choirs under the direction of Michael Musial. Her favorite works include
Carmina Burana
(Carl Orff) and
Messiah
(G.F. Handel)
.
Hannah is the administrative intern and student artist at Mosaic Arts Opera Company in Albany. On October 29, 2010 she will collaborate with Mosiac and Aoede Consort and sing in their production of
Orfeo ed Euridice
(Christoph Gluck) and on December 7, she will perform in
A Strauss Evening.
In Spring 2011, she will cover the role of Sister Genovieffa in Mosiac's production of
Suor Angelica
(Giacomo Puccini). Hannah wishes to thank her wonderful family for all of their support; and Kelly Hutchinson, Dan Foster, Michael Musial, and Kara Cornell for the amazing opportunities they have given her.